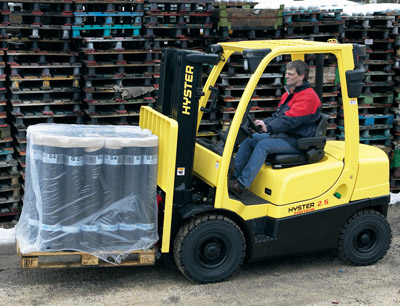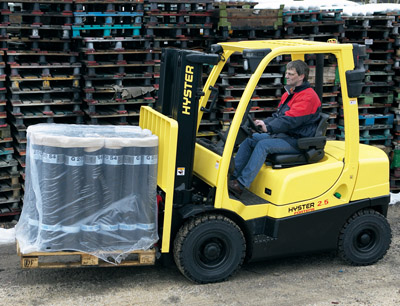 Even the toughest, most dependable forklift trucks need repairs now and then. A schedule of regular forklift servicing can keep your high-performance equipment operating at its full capacity. Safe, efficient, powerful lift trucks and materials handling equipment require close attention and occasional tune ups.  If you've been running a warehouse or materials handling operation for a while, you know the value of a reliable mechanic.
Forklift accidents do happen and servicing needs to be taken seriously when it comes to making absolutely sure that your work environment and the machinery being used is completely safe.   Forklift checks on a regular basis and servicing are legally required, and business owners can face fines and prosecution if they fail to meet the legislation placed upon workplace safety.
Keep Your Machinery Healthy with Forklift Servicing
Forklift trucks, like any machinery require some level of servicing and regular maintenance. Without it, you can expect them to quickly fall into disrepair, with mechanical problems surfacing all the time. When it comes to engines, regular checks can deal with small problems before they develop into big expensive ones.  This means regular servicing can save you a lot of money in the long term.
Forklift Accidents
Every year there are over a thousand forklift accidents. With the lifting capacity and speed of forklift trucks its not surprising that they are a high risk piece of equipment.
With regular forklift servicing, you can expect to lower any risk of injury or fatalities.
Keep Your Business Running Smoothly
As a business like a warehouse, you need to know that you can operate at full capacity and efficiency, any day of the week.  Faulty forklifts, and forklifts breaking can cause real issues, and delays, which is always going to end up costing you money, alongside causing you stress and hassle.
Regular forklift servicing allows you to know that you can count on your forklift truck which allows you to focus on the running of your business.
At South West Forklifts in Wiltshire we provide forklift service, repair and maintenance for all issues, including the following:
Total forklift refurbishing
We can break down any component of your lift truck, inspect every part, and rebuild your equipment to factory specifications. We can refurbish components of a single truck (including both combustion engines and electric motors), an entire truck, or an entire fleet.
Is your mast damaged or tilted? If left unexamined, this can be a serious safety issue. Our engineers can keep your mast in excellent repair.
Detailing, painting, and minor collision damage
On busy sites, lift trucks can take a hammering. The image you present to your clients, customers and employees can provide a necessary boost to your brand and your overall productivity. Your scratches, bumps and dents can be repaired and repainted until your lift truck fleet looks clean and professional.
If you would more information about our forklift servicing in Wiltshire and the surrounding area please contact us.