Look  – We've Got New Uniforms!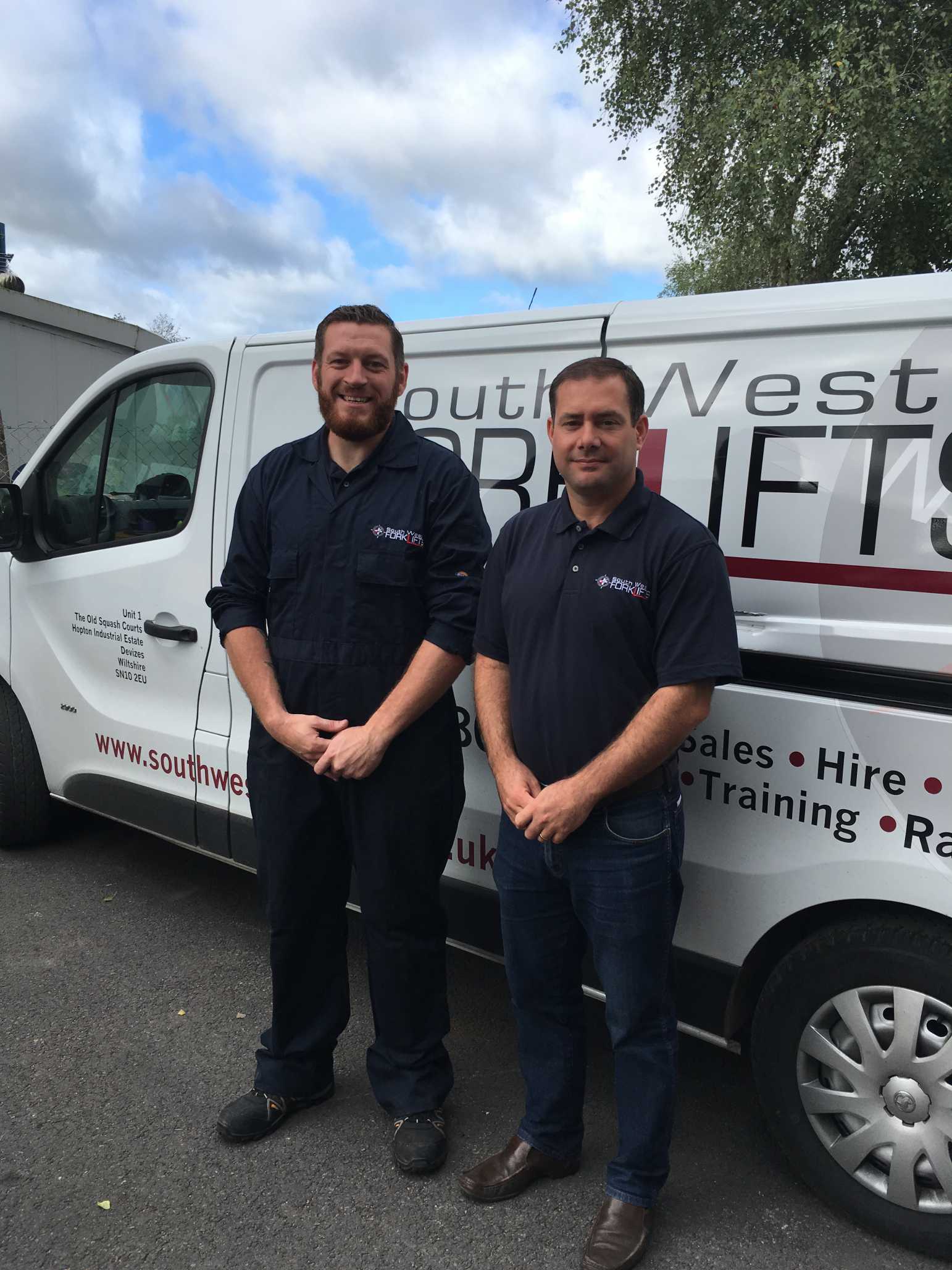 Lee Hawkins and our engineer Ash. They are wearing the new Navy uniform which we think is very smart!
Don't forget – We are a one stop solution for forklift trucks in Bristol and South West England whether it be for sales, refurbishment or servicing.
We supply a cost effective and efficient support network in the local area, meaning quality service with reliable products without the excessive charges of the large independent and national suppliers.
To benefit from our team's experience and fresh approach, contact us for a free, no obligations site visit or come and see our forklift truck sales team.