South West Forklifts is your one stop shop for all solutions for storage and racking in Wiltshire. We can supply everything from complex drive in and cantilever systems down to very small and simple lightweight shelving.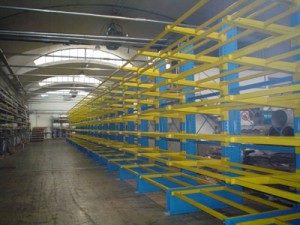 Racking Inspections
Let us help you ensure that your racking complies with the latest racking legislation. South West Forklifts can carry out your annual racking inspection and issue a full report.
Call South West Forklifts For:
Racking Inspections.
Spare Parts for all systems.
Free CAD design.
Free Site visit.
Racking supply and installation Nationwide.
Cantilever Racking.
Raised storage.
Mezzanine Floors.
Anti collapse mesh.