Happy New Year from us all at South West Forklifts – the home of Forklifts in Wiltshire!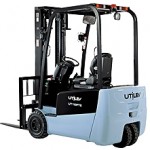 Just before Christmas we had some great coverage in two of Wiltshire's biggest papers, the Wiltshire Gazette and The Star, spreading the word of our forklifts in Wiltshire! Here's what they printed about us….
South West Forklifts Limited Goes From Strength to Strength
Based at the center of Hopton Industrial Estate Devizes, South West Forklifts is perfectly positioned in central Wiltshire, enabling them to provide their customers with a service that is second to none.
Fed up with the spiraling costs of forklift servicing and repairs in the local area, Cliff Whitehall and Lee Hawkins decided to listen to their customer's needs and supply a more personal level of service that can only be achieved with the hands on approach adopted by an independent company, whilst reducing the excessive margins charged by the incumbent national suppliers in the region.
Established on the 1st June 2014 they have grown rapidly as local companies have embraced their philosophy, to the extent they are again looking for additional mobile service engineers to look after the growing numbers of customers buying into their strategy, 90% of which are Wiltshire based.
Aim
South West Forklifts Limited have over forty years' experience in the forklift industry all based in Wiltshire, they have set out to take a new look at all aspects of the business, which includes reducing hourly call out rates, cutting excessive margins being charged on standard service items by up to 50% and at the same time reducing the time taken between breakdown call and the engineer arriving on site by keeping their customer base local.
Their main aim is to supply a one stop shop for all industrial supplies from forklift trucks to the supply and installation of racking. South West Forklifts also provide racking inspection and forklift operator training across Wiltshire.
Reputation
In the last six months South West Forklifts have also established a fantastic reputation for the supply of good quality new, pre-owned and refurbished forklifts in the local area, these are just a couple of comments posted.
"We came to South West Forklifts looking to purchase a forklift wow what a fantastic service" Jenny Noyes (R P Noyes Limited) Devizes
"We have recently purchased a Hyster reach truck from South West Forklifts. A fantastic truck, good value and top class service. Highly recommended.
Marcus Bull (C & P Medical Trading Limited) Melksham
If you feel that your company could benefit from any of the services South West Forklifts offer or you would like to take advantage of a free, no obligation site survey. Please call their offices on 01380 730804 or visit www.southwest-forklifts.co.uk
Forklifts in Wiltshire by Southwest Forklifts